Invest With Peace of Mind
Your Security Is Our Priority
Your investments with TRADIT are safeguarded by strict licensing and regulation. We take every measure necessary to protect your funds.
Invest With TRADIT
TRADIT Is Fully Regulated and Licensed To Increase Your Security
When you invest with TRADIT you can have complete peace of mind knowing that we are fully regulated by the Financial Services Commission (FSC) of Mauritius license No. GB21026376.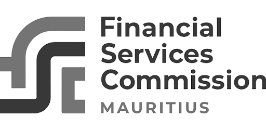 FSC Mauritius License
In as such Tradit Ltd is legally obligated to follow all laws of Mauritius and the rules and conditions of its FSC Mauritius license.
The Mauritius Financial Services Commission regulates and promotes the development, fairness, efficiency, and transparency of financial institutions and capital markets in Mauritius. The foremost aim of the FSC is to position Mauritius as a jurisdiction of integrity with a fair balance of regulation and business development.
Invest With a Peace of Mind
Security Is Not Just a License, It's a Full Package
Buckle up for an exquisitely secure experience that we've ensured for you. Focus on your investments and leave the rest up to us.
Complete Transparency
You can get all prices and fees fully transparently on our website even before signing up.
Segregated Accounts
Your funds are kept separate from TRADIT's funds so they're solely used for your account.
Third-Party Auditing
All records are audited by a reputable third-party company on a regular basis.
Get Started