Livit. Lovit. TRADIT.
Invest in stocks and ETFs starting from as little as 10 USD, on a world-renowned platform.

Buy and own shares of the world's most successful companies to diversify your investment portfolio.

Our goal is to make trading and investing easy, fun and affordable for everyone.
Start Investing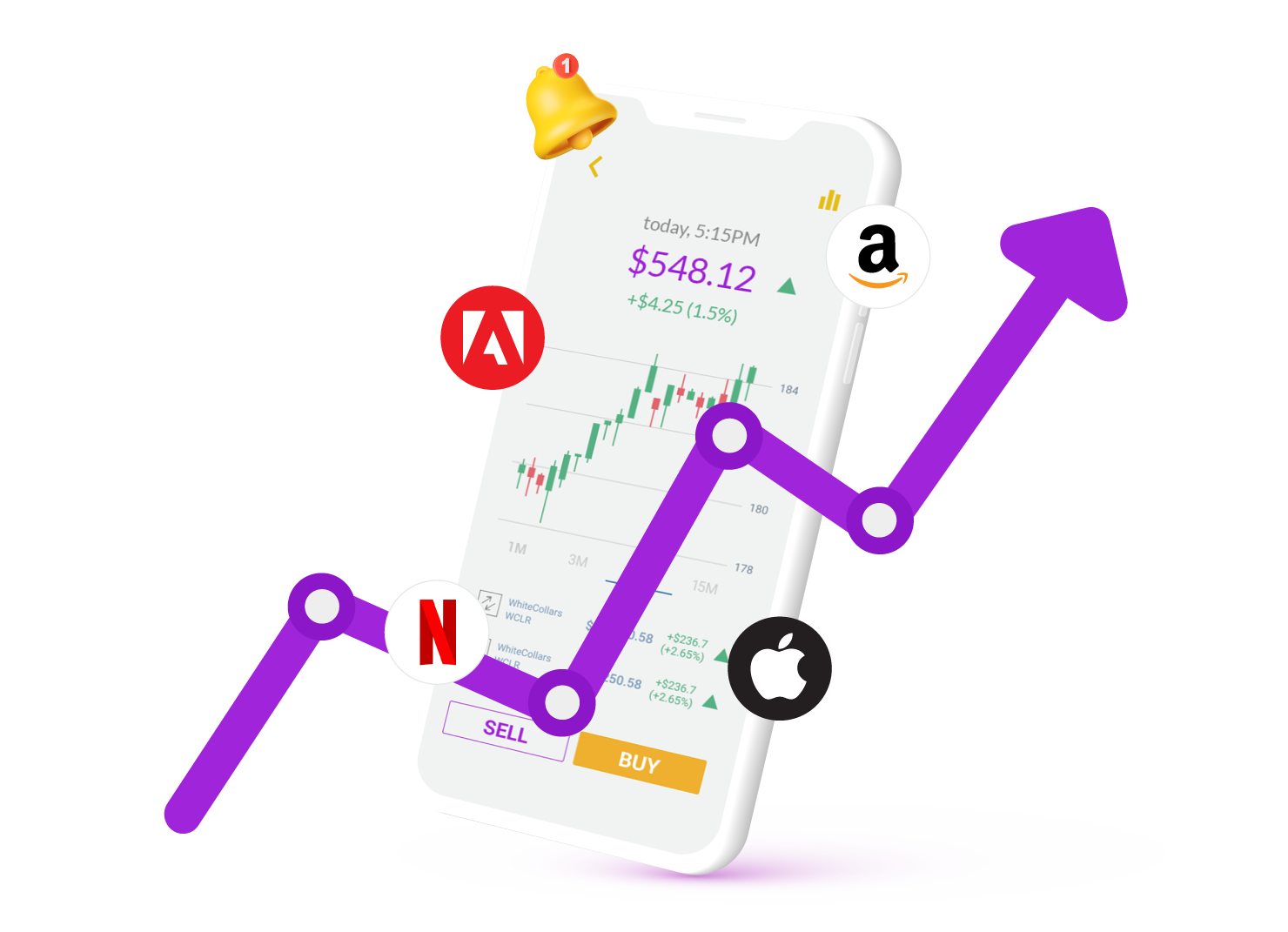 TRADIT Better
In today's world, the question isn't if you can afford to make investments. The question is if you can afford not to. Every day counts, so why wait?
Choose from 100s of Stocks and ETFS
With a wide variety of stocks and ETFs to choose from, you can easily diversify your investment portfolio all from one account.
Start Investing
Start Investing With a 10 USD Deposit
It only takes as little as 10 USD to get started. Perfect if you prefer to dip your toe before diving all in.
Open an Account
Access Free News and Education
Sharpen up your investment skills with free access to webinars, articles, seminars, analysis and trading tools.
Access Education
Maximise Your Portfolio's Potential
Invest in the world's most successful companies and industries, without being weighed down by extra fees and high commissions.
Low Entry Cost
Start investing with as little as 10 USD
No Deposit Fees
Pay no fees on account deposits*
No Withdrawal Fees
Pay no fees on account withdrawals**
*Applies to Bank Transfers, as well as Visa, JCB, and Union Pay cards
**Applies to Sticpay, Vload, as well as Visa, JCB, Union Pay cards
Empower Your Investments With an Intuitive and User-friendly Platform
Get all the advanced tech and tools you'll need to succeed, all on one easy-to-use platform. Trade on your desktop, on the web app or on the go.
Built-in Trading Tools
Dig deep into technical and fundamental analyses with 100's of technical indicators, widgets, and more.
Complete Visibility
Check in on the status of your investments, at any time. Whether you're at home, at work or on the go.
Real-time Data Updates
All the data related to your investments are instantly available and updated in real-time.
Alerts and Notifications
Customise alerts and get instant notifications on trading opportunities so you never miss any.
Maximum Transparency
With multi-chart layouts, you don't need advanced trading skills to see how your investments are doing.
Customisable Interface
Customise the platform so it fits better to your needs — from chart type to colours and themes.
Level up Your Investment Knowledge
Access industry-leading education and information, you'll be in the know in no time.
We all have to start somewhere. With TRADIT you'll have all the educational resources and material to jump-start your journey.

Join free webinars, watch educational tutorials, and attend seminars by award-winning investment analysts and education providers.
Sign Up for Free Access
Stay Up To Date
Find the Smartest Investments by Getting the Latest Insights
Smart investors make informed decisions. That's why our brilliant team of financial analysts work around the clock to bring you news updates and analysis. It's an easy way to stay informed on all instruments, across all industries.
View More
Sorry, no posts matched your criteria.
Ready To Get Started?
Start Investing in 3 Simple Steps
Open an Account
Sign up for an account and get verified, quickly and easily.
Fund Your Account
Fund your account with as little as 10 USD.
Become a Shareholder
Choose the stocks and ETFs you want to buy.
Open an Account